A Brief Guide: Training Up to Become a Driving Instructor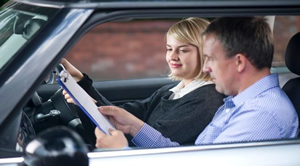 The Training Process from the Beginning:
First thing is to apply for your disclosure.
Secondly once your disclosure certificate has arrived you complete your registration process to apply for your Personal Reference Number which will eventually become your ADI number once you fully qualify.
Once you have obtained your Personal Reference Number you can book your first driving instructor test.
To train up to become a driving instructor you must pass 3 tests: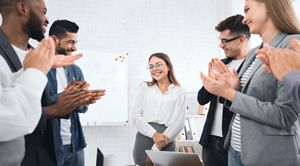 Part 1 - A Theory Question and Hazard Perception Test.
Preparation is via self study with a DVSA Driving Instructor Theory CD Rom and Hazard Perception CD Rom.
Part 2 - An Advanced Driving Test.
Preparation is via in car training assessments and remedial action to build up both your on road driving skills and mental preparation.
Part 3 - A Test of Instructional Ability.
Preparation is via in car training instructional techniques and use of a Trainee Licence to teach pupils.
Once you have passed all 3 tests you are now know as a Fully Qualified Approved Driving Instructor or ADI for short.
Investment Package
Manchester Driver Training provides an investment package for a complete driving instructor training course which includes:
A Full Training package for the Part 1 Theory Test / Part 2 Driving Test / Part 3 Instructional Test;
3 attempts at each of the Part 1/2/3 tests;
Up to 2 Trainee Licences provided.
The investment package is for individuals who want to work with Manchester Driver Training providing paid driving lessons.
The cost of the training course is paid back interest free once you start delivering paid driving lessons.
This opportunity is aimed at helping people who want to train up to become driving instructors without having to upfront their own money first.
For our application form please see our jobs page.
Driving Instructor Franchise:
We have 3 opportunities available:
A Full Time Driving Instructor Franchise.
A Part Time Driving Instructor Franchise.
An Intensive Driving Crash Course Provider Agreement.
Please send an email to info@manchesterdrivertraining.co.uk if you are interested in an opportunity with our company.