European Union Driving Licence Skills Conversion Course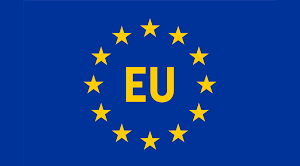 Manchester Driver Training provides driving lessons for holders of European Driving Licences.
There are 2 courses available:
Course 1: Driving lessons for those who wish to prepare to undertake the UK driving test.
Course 2: EU full licence refresher driving Lessons for those who wish to gain experience driving on UK roads before driving by themselves.
Lessons are available in both Manual and Automatic vehicles.
Both courses aim to build on your existing driving skills and awareness to help you become accustomed to be able to drive safely and confidently in the UK.
All lessons are conducted by one of our Driver and Vehicle Standards Agency (DVSA) licenced instructors in a dual controlled vehicle.
Course 1: UK Driving Test Preparation Course Content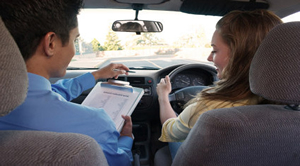 Learning how to negotiate the different UK road Junctions.
Learning to drive on the left hand side of the road.
Learning how to complete reversing manoeuvres under control.
Building up spatial awareness to other vehicles and road users around you.
Awareness of road traffic signs.
Learning how to judge and react to the behaviour of other road users around you.
Skills awareness through undertaking practice tests.
Learning how follow a Sat Nav directional route.
Learning how to follow traffic signs.
Course 2: EU Full Licence Refresher Lessons Course Content: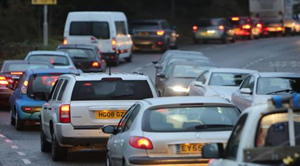 Gain experience on the different types of UK road junctions.
Build up confidence and awareness driving on the left hand side of the road.
Learn various reversing exercises e.g. parallel parking next to a car or parking in a bay. (Optional)
Learn how to join and leave the motorway safely. (Optional)
Travelling on 70 mph roads. (Optional)
Route planning e.g. home to work. (Optional)
City Centre driving. (Optional)
Night-time driving. (Optional)
Country lane/rural roads driving. (Optional)
Booking
If you wish to book one of the above courses please fill in our online booking form.
When filling in your online booking form please let us know if you wish to undertake course 1 or course 2.
Once we know which service you require and in what postcode area we can confirm the current price for your requirements. Thank you.
Prices: Course 1 from £37 per hour - Course 2 from £39 per hour.