Preventative measures: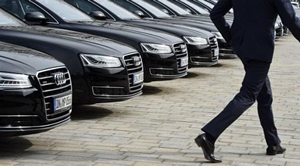 Manchester Driver Training provides a 2 hour Fleet Driver Risk Training Assessment (From £120).
This compromises of the following:
What does the assessment entail?
A Fleet Risk Presentation, held on a one-to-one basis in the vehicle with each driver. (Making the driver aware of things such as the Corporate Manslaughter Act, facts and figures on company car driver accidents.)
A vehicle condition report. (Questions to the driver on how he/she would undertake various checks of his/her vehicle e.g. if the coolant was at the correct level.)
An assessment drive taken on various types of road whereby a risk profile would be created. Any risks would be addressed at the time through remedial coaching, with the aim to make the driver aware of his/her standard of driving.
Each driver would have a written report on his/her individual training session. (The reports are forwarded by email to the company concerned, after the training session has taken place.)