Course Leader: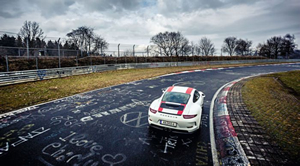 The rural road driving course is lead by Senior Instructor Lee.
At the time of writing Lee is in his 14th year as a Driver and Vehicle Standards Agency licenced driving instructor.
Lee has taught both manual and automatic drivers.
Lee has driven on racetracks such as Silverstone (home of the British Grand Prix), Oulton Park and the Three Sisters Racetrack in the UK. Lee has also driven on the International Nürburgring circuit in Germany where world renown motorsport legends Juan Manuel Fangio (know as Fangio) and Sir Jackie Stewart have both competed.
Lee is also a regular at the Isle of Mann TT 'Rural Course' which is 37.7 miles of challenging winding roads where your skills and awareness are put to the test.
Important Notice:
***Please Note*** Our rural road driving course is normally undertaken in a full licence holder's own vehicle.
Lee can however provide the use of his automatic training vehicle for anyone who wants to undertake the course.
This course is aimed at qualified drivers or fully trained learner drivers who would like to increase their driving skills and knowledge on challenging rural country roads.