Premier Intensive Residential Driving Course Manchester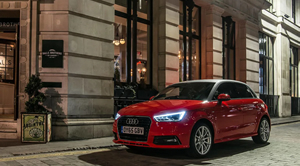 An intensive residential driving course is designed to allow people from different parts of the country or UK citizens who live abroad to undertake an intensive driving course in the city of Manchester for the duration of a week.
This course is ideal for those who wish to combine a week's holiday away in Manchester with the opportunity to learn to drive at the same time.
Driving in a different City allows your mind a break from your familiar home town surroundings so that you can relax and enjoy learning to drive in a fresh environment.
You can choose to undertake your course in either a manual or automatic vehicle.
All intensive residential driving courses are booked in with agreement to our Important Terms and Conditions.
Manchester Driver Training arrange your training course hours, driving test appointment and advise where to book your residential stay as part of the Premier service.
Requirements to undertake the course:
You must have a valid UK provisional licence.
You need to have passed your theory test with time remaining so that it doesn't expire before you begin your intensive residential driving course.
The driving test will need to be scheduled in advance with the training hours leading up to your test day. .
An example of a Daily Schedule for a One Week Course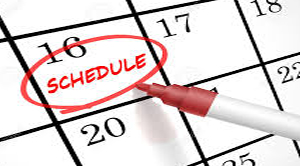 Monday To Friday:
9 am
Your instructor meets you at the front entrance of your hotel
9 am to 12.30 pm
Morning in-car training session
12.30 pm to 1.30 pm
1 Hour for Lunch
1.30 pm to 4 pm
Afternoon in-car training session
4 pm
Finish back at the front entrance of your hotel
4 pm onwards
This is your own time to enjoy your break!
Saturday:
Your instructor picks you up 1.5 hours before your scheduled driving test.
You use the instructor's car for your driving test (up to 1 hour in duration).
You get dropped off back at your hotel after your driving test.
Alternatively you can get dropped off at Manchester Picadilly Train Station or Manchester Airport.
Total time allotted: 33 hours inclusive of any travel time to Manchester Picadilly Train Station or Manchester Airport.
The above course will require a six night residential stay. The first night being the Sunday so that you are in Manchester ready for your Monday morning 9 am start.
We book your driving test for you as part of the service.
We plan the training hours to coincide with the driving test.
We advise where to book your hotel accommodation to cover the duration of your stay in Manchester.
Costs are quoted once you have emailed your full requirements.
Alternative Intensive Residential Course Packages:
You may only need e.g. 20 hours of training. Courses can be designed to meet your requirements and charged accordingly.
If your requirements are for a period of less than one week please let us know and we will design a schedule to meet your requirements for you to confirm.
How to Book: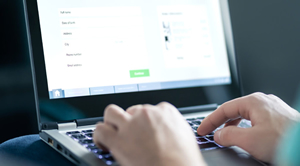 If you would like to book an intensive residential driving course please use our online booking form.