Brief Course Overview: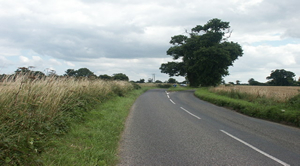 The instructor will drive to a suitable location so that you can familiarise yourself with the controls of the car and then you will discuss and practice the move off and stop exercise.
Once you feel confident and happy to move on you will practice a route of left turns at junctions on the main road.
The next exercise to discuss and practice will be turning right at junctions.
As your confidence further increases you will discuss and look at emerging from junctions.
Following emerging at junctions you can discuss and practice reversing exercises so that you feel comfortable parking behind cars or into a bay when you go shopping.
If there are any other aspects of driving you would like to practice e.g. joining and leaving motorways or driving at 70 mph this can also be discussed and practiced.
The lessons progress at your own pace. If as a driver you want to spend more time going over a particular exercise that is not a problem.
The course is open to both UK and EU full licence holders and provisional licence holders. The course contents above are for the full licence holders course.