Professional Driving Lessons for Skilled or Nervous Drivers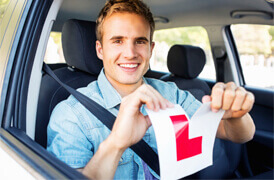 MDT provides driving lessons which are tailor made to suit the individuals needs. Our Driving Instructors in Manchester are all licensed by the Driver & Vehicle Standards Agency. We try our best to be patient and supportive to the needs of the clients who use our services. Our Driving School in Manchester uses dual controlled training vehicles with Power Steering to help enrich the quality of the driving tuition experience.
The following are just a few of the services that our Driving School in Manchester provides
Manual Regular weekly Driving Lessons in Manchester £22.90 per hr (Special Offer First 10 hrs £183.20 - Please Call For Details)
MDT provides learner driver tuition for people who are just starting out at the complete novice or beginner stage / people who are at an intermediate level with previous driving experience / people who already have previous experience driving in other parts of the world. We try to provide a relaxed but informative learning environment where the learner can maximise their driving potential at a pace they feel comfortable with. Our driving lessons in Manchester are competitively priced – always be aware of companies who offer the cheapest driving lessons in Manchester as you can often find yourself with an unreliable driving instructor who is more of a hindrance than an aid to learning a skill.
Refresher Driving Lessons in Manchester - £22.90 per hr
Our refresher driving lessons in Manchester aim to help build you up to be ready to go out and drive on today's roads. The course helps increase confidence and awareness which will help you keep yourself and others safe.
We are patient and understanding towards people who are nervous drivers and who need to refresh at their own pace – hence our refresher driving lessons for nervous drivers in Manchester.
Mock Tests - from £22.90 per hr
The best way to prepare for a driving test in Manchester is to have at least 2 practice tests. This allows you to be able to become mentally prepared for your driving test and work on any faults in an environment which replicates that of the day of the driving test. We can also provide second opinions for learners who are learning to drive with a different driving school.
Booking a Driving Test
We use the full range of driving test centres in Manchester. These include West Didsbury Driving Test Centre, Cheetham Hill Driving Test Centre, Sale Driving Test Centre, Bredbury Driving Test Centre and Failsworth Driving Test Centre. We also help prepare you for certain independent driving test routes e.g the Sharston Roundabouts Test Route at West Didsbury Driving Test Centre. We also try to provide last minute driving test cover, for people whose driving instructor has let them down only a week or so before their test.
Intensive Courses
We have a range of options available for people who have specific requirements whereby they need to learn to drive at an accelerated rate. Some people want to learn to drive in a week in Manchester, some people require a semi – intensive driving crash course in Manchester, some people require intensive driving lessons in Manchester. A one week driving course in Manchester may also include a residential stay if the individual wishes to travel to our city to take his / her intensive driving course. Please see our Crash Course page for prices and options. Our V.I.P. Package includes a tour of Manchester City Centre so you would see sights such as Deansgate Locks, Hilton Hotel, Midland Hotel, the drive would go past Kendal's / Selfridges Shopping Centre, and the possibility to view busy Market Street.
Student Driving Lessons Manchester
Manchester is home to many thousands of students in term time. We have a few universities such as MMU, Salford University and Manchester University. Manchester provides many student halls of residence and also caters for the diverse range of Student Nights out. We are use to providing Student Driving Lessons in Manchester and Driving Lessons in Manchester City Centre and Salford. If pre-arranged, lessons can begin at the designated University and finish at the required hall of residence or student accommodation or student house in Manchester.