Manual ADI Intensive Course Provider
About Manchester Driver Training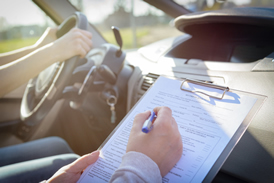 Manchester Driver Training has a fully operational intensive driving crash course department. We aim to provide a 1st class service to all the people who use our services.
We cover the full range of Greater Manchester driving test centres to maximise the service that we provide.
We aim to offer a professional cost efficient service designed to meet the needs of the individual.
Our intensive course services are used by people living locally, nationally and also those who are abroad who come back to England for the week to obtain their driving licence.
Benefits
Some of the benefits of being a Manchester Driver Training intensive crash course provider:
All intensive courses are scheduled for you by the company leaving you to enjoy delivering your courses.
Choice of driving test centres to take pupils to so that you can maximise your earning potential.
You can choose which courses you are able to deliver.
No stick on livery, a magnetic roof cone is provided which is removable at the end of your working day.
Moving forwards
Manchester Driver Training are looking for fully qualified ADI's who would like to join our team of manual intensive driving crash course providers.
If you are interested in joining the Manchester Driver Training team as an intensive driving crash course provider, please send an email with any questions you may have regarding this opportunity.