About Manchester Driver Training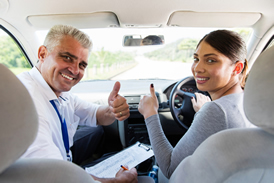 Manchester Driver Training are a responsible driving training provider who only offer new positions when existing instructors are fully booked as opposed to some driving school businesses who take on driving instructors regardless of whether the work they have coming in meets the needs of their existing team members.
As we are a family business we see each instructor as an individual and make sure that you are well looked after and kept busy. We promote a relaxed atmosphere where instructors can make suggestions regarding input on courses or blog contributions.
We have a professional but fair business approach so that you as the instructor know that we aim to keep you busy and deal with any queries that you have with a high level of communication and service.
The majority of the driving instructors who work with a driving school or driver training establishment are known as self employed franchisees.
This is the nature of the industry excluding when an instructor sets up his or her own limited company and becomes an employee of their own company.